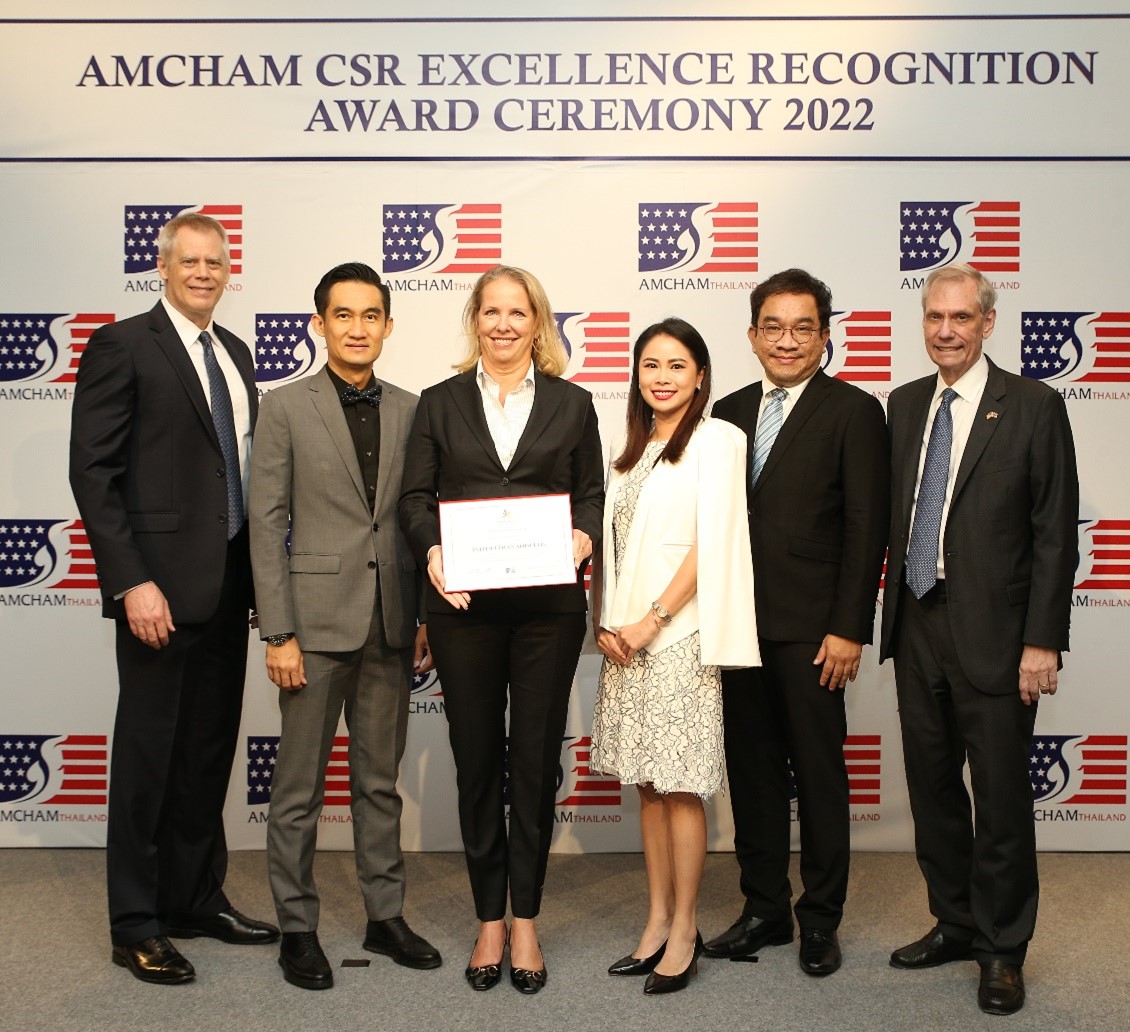 Pfizer Thailand recently received an AMCHAM CSR Excellence Recognition Award at the Platinum Level as recognition for its continued commitment and contribution toward CSR in support of the health and well-being of Thai people. This award has been granted to Pfizer for the 10th consecutive year.
Miss Deborah Seifert, Country Manager of Pfizer Thailand and Indochina, received the award from U.S Ambassador to Thailand, Mr. Robert Godec (Far Right) and AMCHAM President Jeffrey Nygaard. The award presentation ceremony included Medical Director Dr. Nirutti Pradubyati, Legal Director Mr. Thammarak Boonmuang, and Miss Sasipa Jirasuktaveekul, Assistant CSR Manager, from Pfizer (Thailand) Ltd.
"I am so proud of this Platinum Award recognizing Pfizer's long-term commitment to CSR activities and contributions to Thai society. Pfizer is committed to reducing healthcare disparities in Thailand. Our recent focus on opening first-aid centers in remote areas with our partner, World Vision Foundation of Thailand, is one example of how we partner with the community to support equity in healthcare among Thai people", said Deborah Seifert.