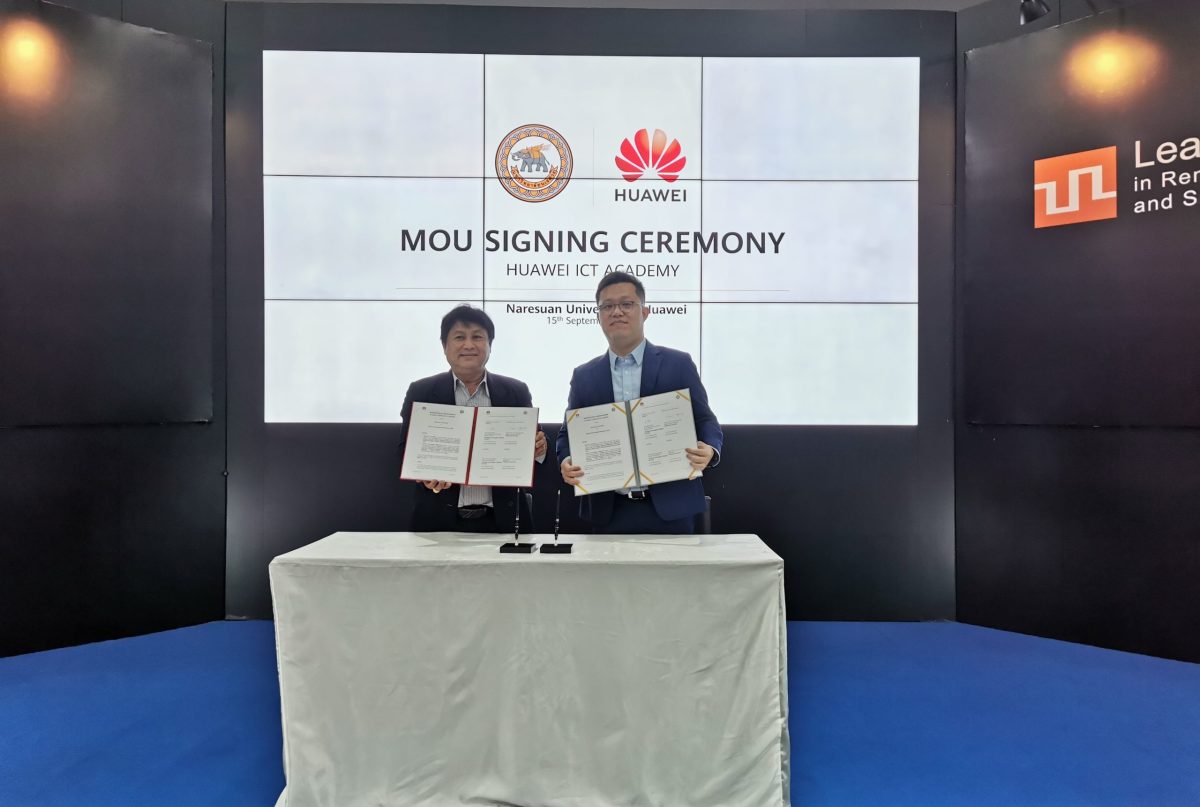 Naresuan University has teamed up with Huawei Enterprise, Thailand, to host the first regional Huawei Tech Day. During the event, university stakeholders, Information and Communications Technology (ICT) industry professionals, and key partners explored the latest trends in global digital transformation. Leveraging to its innovative products such as Huawei Wi-Fi 7, Mini-FTTO, OceanStor Dorado 2000 and IdeaHub, Huawei provides varied future-proof solutions including smart campus, smart classroom, high performance data analytics and etc., helping education industry customers to transform their business and experience.
Sheldon Wang, Vice-President of the Enterprise Business Group at Huawei Thailand, mentioned that "Grow in Thailand, Contribute to Thailand" ? especially in the education sector, which is regarded as a crucial foundation for growth across all industries. As such, Huawei is committed to using its experience as a leader in technology to promote the education sector's digital transformation.
"I would like to express my gratitude to Naresuan University for offering Huawei an opportunity to participate in the university's digital transformation," Wang noted. "In order to smooth the transition to digital, the company wants to be part of the ICT sector. And the objectives of Huawei and Naresuan University are the same, namely developing a management system for organizations through digital transformation and helping support staff reach their full potential, to support digital infrastructure."
In addition, the Faculty of Science at Naresuan University signed a Memorandum of Understanding (MoU) with Huawei, focusing on developing and promoting students' Information Technology (IT) skills through the Huawei ICT Academy project. Which is the partnership between Naresuan University and Huawei that represents a significant development in the training of advanced ICT skills for the Thai students, with Huawei providing an IT curriculum and platforms integrated with cutting-edge technologies such as 5G, cloud computing, AI and big data. Students will gain real-life experience of solutions in operation, and to better foster ICT knowledge and overall development.